05/05/2023 / By News Editors
---
The Irish government has decided to move forward with the Criminal Justice (Incitement to Violence or Hatred and Hate Offenses) Bill 2022, despite the fact that a majority of public consultation responses were against the proposal. The bill, which was initiated in October 2022, aims to address "hate speech" in the country.
(Article by Cindy Harper republished from ReclaimTheNet.org)
The public consultation, held in 2019, offered individuals the chance to express their views on the matter through either letter submissions or survey responses. Gript, a news outlet, conducted an analysis of the 3,597 submissions received during the consultation process. The results indicated that 73% of the respondents opposed the implementation of a hate speech law in Ireland.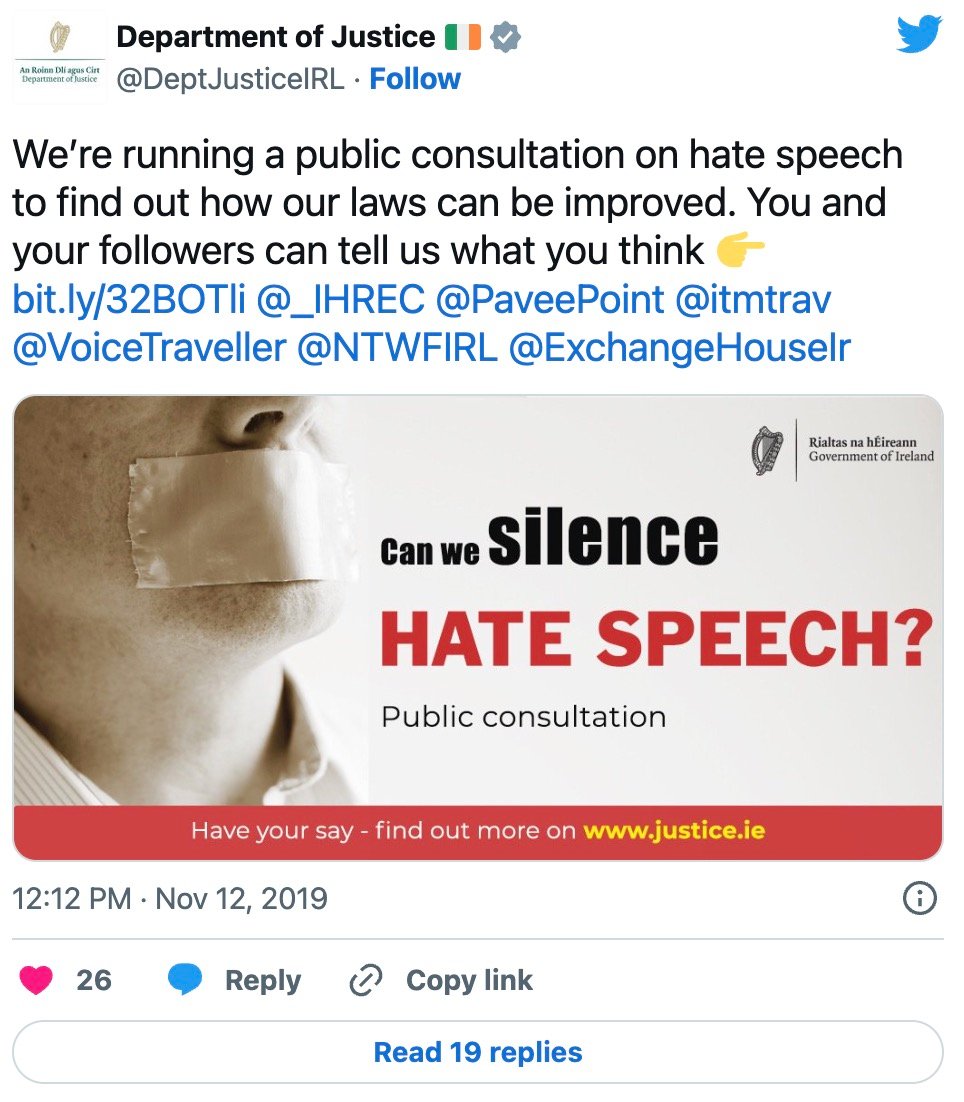 Many respondents felt that free speech should only be restricted in cases involving incitement to violence or credible threats. One individual commented, "I'm offended by the government quite often – but they are entitled to their opinion like I am." Another stressed the importance of free expression over safeguarding the feelings of sensitive individuals.
Despite the clear opposition, the Irish government chose to proceed with the bill, citing the sheer number of responses as justification for moving forward. The Justice Department stated, "Hate Speech can lead to hate crime," and announced the development of new hate crime laws in Ireland, following the release of the consultation findings.
This week, the bill received a significant majority of support in the lower house, with 110 votes in favor and only 14 against. The decision to move forward with the legislation, despite widespread public disapproval, raises questions about the effectiveness of public consultation and the government's commitment to addressing the concerns of its citizens.
Read more at: ReclaimTheNet.org
Submit a correction >>